MEDIA/PRESS
Read what top online magazine say about Tanya
Bass Magazine Lockdown Check-In With Tanya O'Callaghan
We're checking in with bass players all over the globe to see how they're staying busy and hanging in during the current lockdown
Rising Star Tanya O' Callaghan:
"We need to all wake up more, we need to stop floating through life completely unaware of where everything comes from"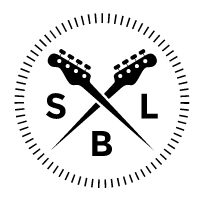 In Conversation with Tanya O'Callaghan – Focus, Determination, And Passion Will Get You There!
Tanya has an amazing story. It starts when she made the decision that she was going to be a professional musician and dropped out of school to chase that dream – before she even played an instrument!
Tanya O' Callaghan: 4-String Session Ace Is a Powerhouse
Originally from the charming, musical town of Mullingar, Ireland, Tanya O' Callaghan moved to Los Angeles four years ago with nothing but her bass and her ambition. 
10 Questions With Tanya O'Callaghan
The Irish bass-slinger and vegan activist took a break from her busy life and many projects to answer our ten questions
Tanya O'Callaghan | Musician, Activist & Keynote Speaker
We had the good fortune of connecting with Tanya O'Callaghan and we've shared our conversation below.